GASGAS MC+EC 2024+ & KTM SX-SXF 2023+ & EXC 2024+ & HUSQVARNA TC-FC 2023+ & TE+FE 2024+ - RADIATOR GUARDS TEMPLATE
Regular price
Sale price
$10.00 USD
Unit price
per
Sale
Sold out
(Excl. Tax)
Specific about this template:
This template is made to fit the "GASGAS MC+EC 2024+ & KTM SX-SXF 2023+ & EXC 2024+ & HUSQVARNA TC-FC 2023+ & TE+FE 2024+ - RADIATOR GUARDS"
This template is made with the purpose of a full coverage template for a more complete look. 


Why choose our template ?
1:1 Ready to design, vector template with 3mm outline.

Instant download after payment.

Proof of originality (Fit/creation pictures for all our templates).

Free guidance and counseling about our templates.
This template is made with a 3mm outline to prepare the template for design and to prevent slight disparity in the cutting process. To help the designer there is a guideline (dotted green) on the template which shows the plastic curves and folds. This helps the designer to avoid placing logos etc. in unfortunate places. Text notes are inserted on the template in areas where the designer has to be more attentive. 
Installation and fitment
Proof of originality: Every template we have is made by us. We have pictures of the final fitment and the progress of creating the template.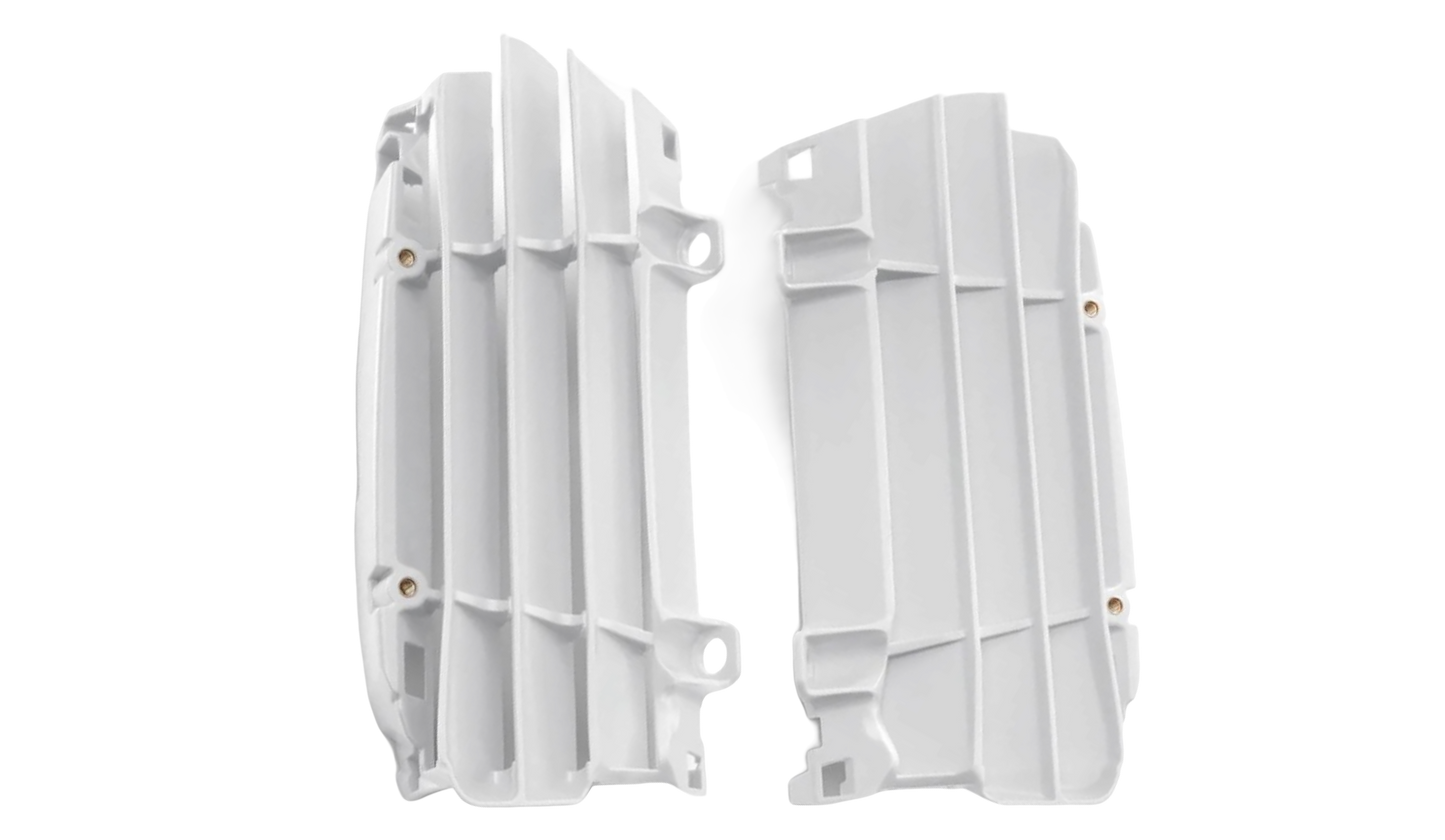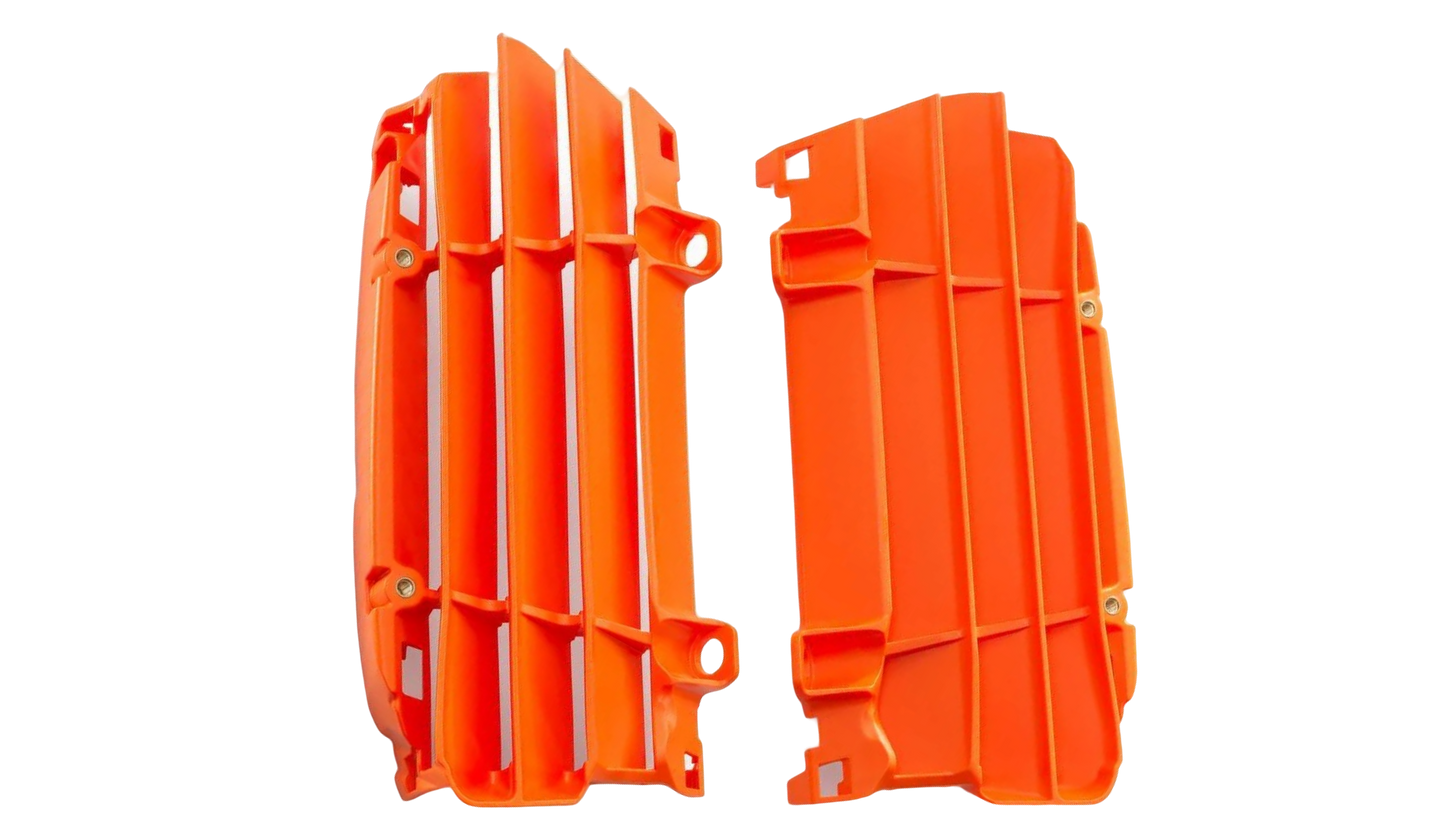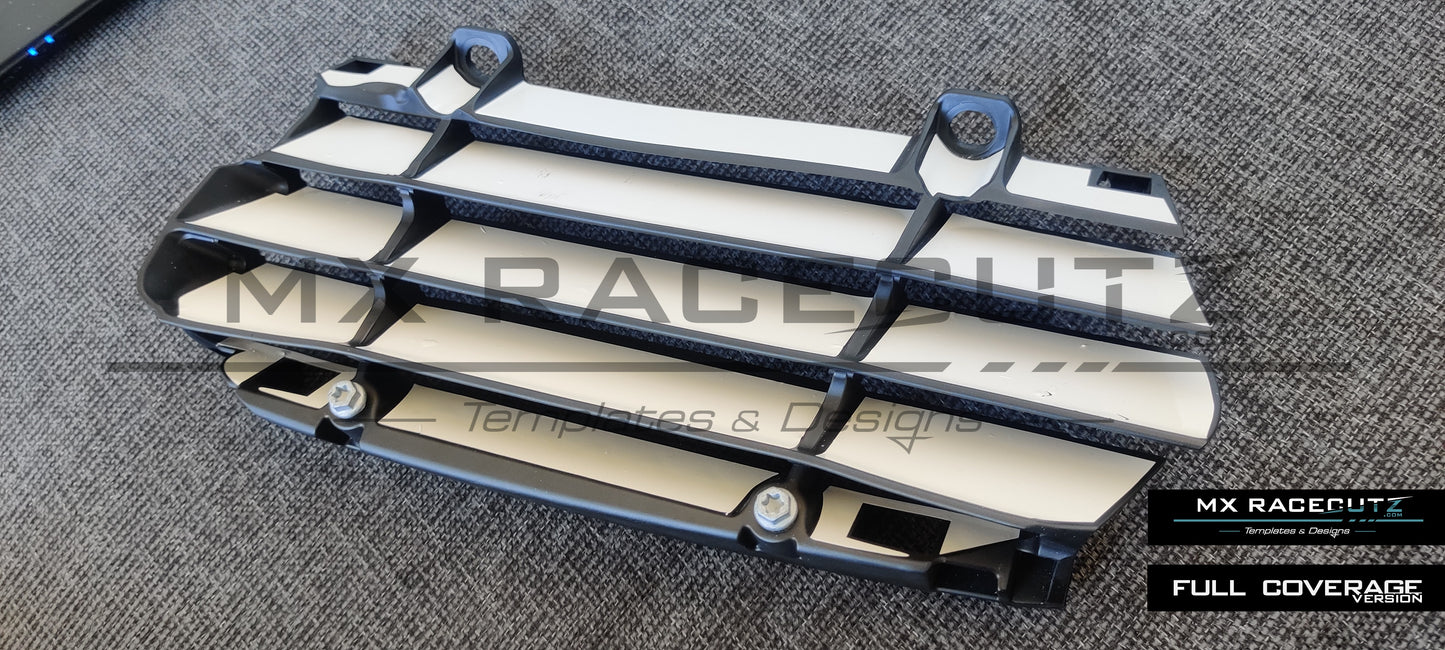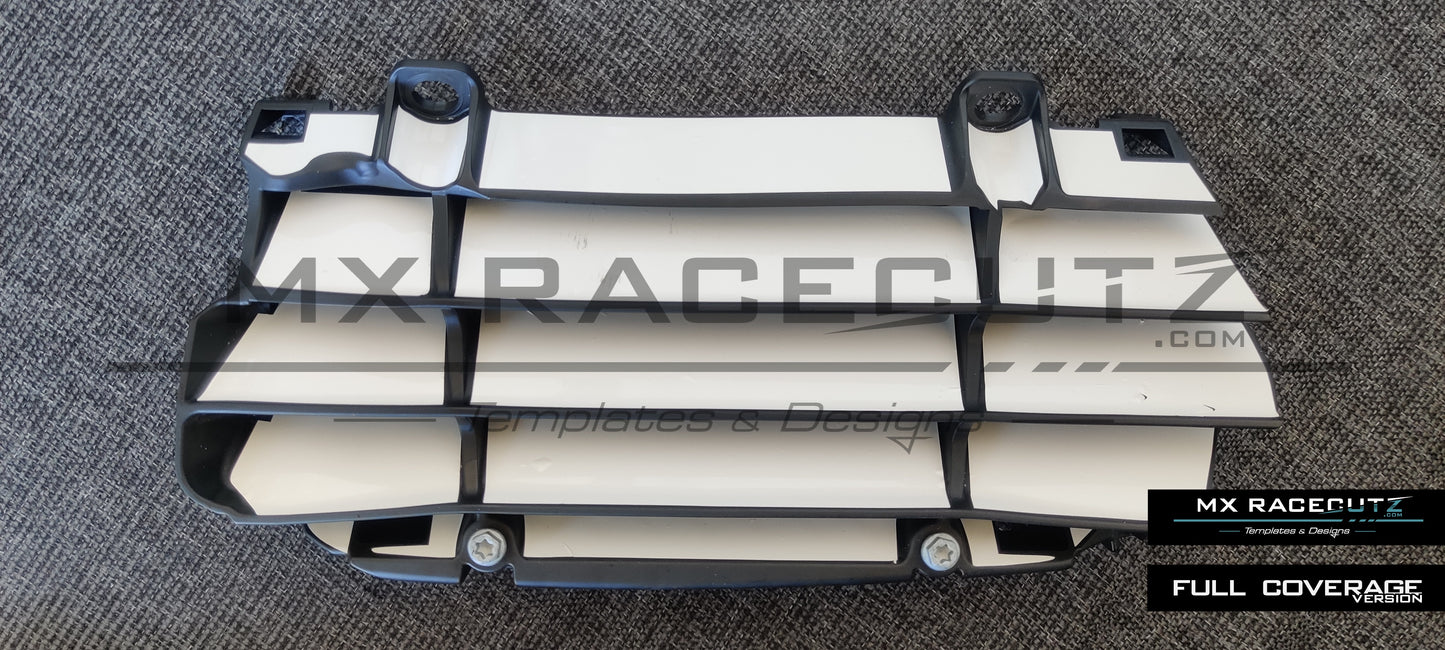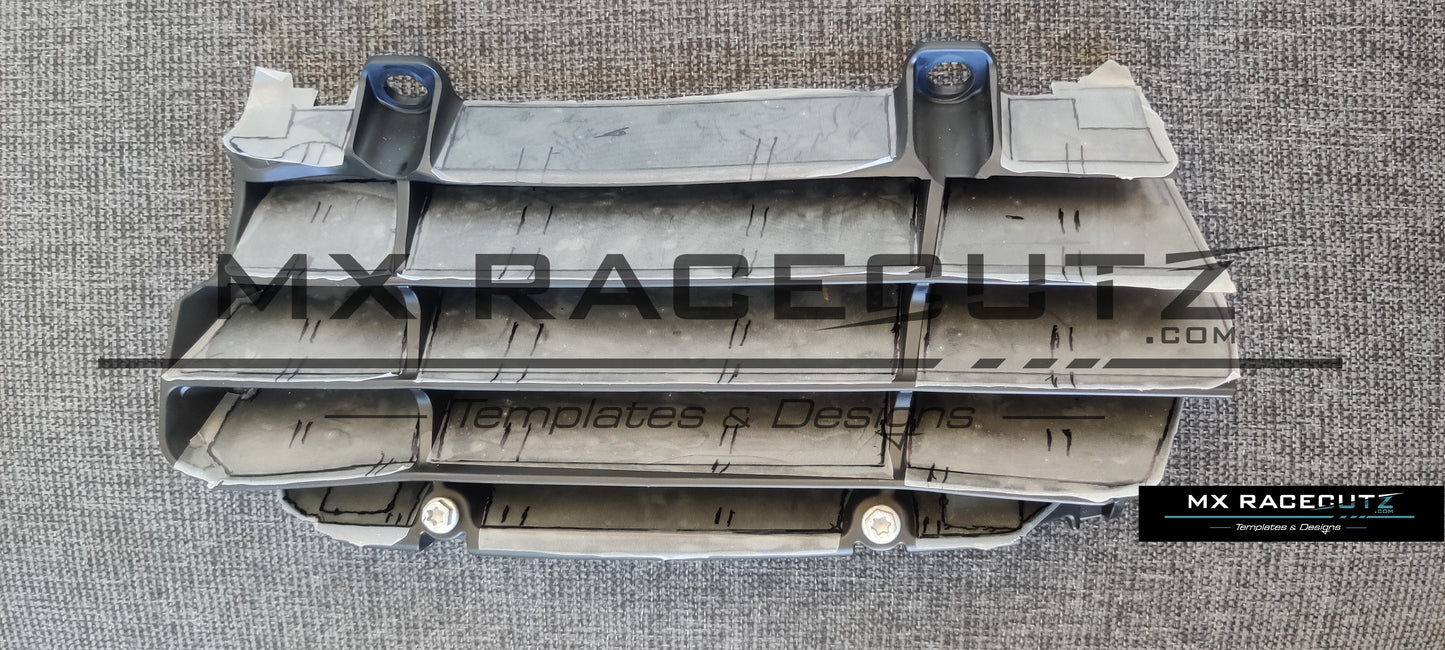 How to download our products:
After payment, instant download is possible. You will also get a download link in your email afterwards. If you choose to make an account before payment you will be able to login and go back to find your former purchases. 
How to use our files (template & designs ect.)
All files will be able to download in an .EPS. If the file has more than 1 product, ex. Our "Ready to print designs" which includes template + renders. These will be able to download in a .ZIP file. Use a program to unpack .ZIP files ex. Winrar. If you need other types of files don't hesitate to contact us and we will help you ASAP.
We advise you to use a vector based program, for example Adobe illustrator, Coreldraw, Inkscape ect. The file is created in Adobe illustrator and is made ready with layers for: cutlines, guidelines, design and base graphic.
Terms and conditions
We don't take any responsibility for the use of the logos in our designs. All logos in these files are just to showcase the composition and placement. Use it at your own risk or make sure to have the right permissions.This file is sold by: MXRaceCutz.com. Our templates and designs are under copyright. 
You are NOT ALLOWED to trade, sell or give away the template. 
You are allowed to use it personally or within your company. Please respect that, else there will be no bright future for buying precise and detailed templates & designs from us.
You are NOT ALLOWED to use the rendered pictures, before you have bought the files.
Our template file is protected by design according to: 
COUNCIL REGULATION (EC) No 6/2002 on Community designs